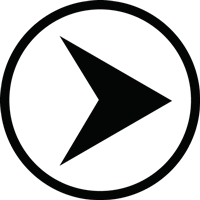 QuickBooks Support - Pro Advisor
Betty Ann is a QuickBooks Pro Advisor. She has been installing, setting up and training clients on QuickBooks since 1997. She supports legacy versions as well as current versions of QuickBooks. She is proficient at importing and exporting data. QuickBooks is an affordable and effective way to process payroll and track sales tax by cities, counties and state.
All QuickBooks Pro Advisor discounts from Intuit are passed onto our clients.
Beckham Squared - QuickBooks Pro Advisor


Support for QuickBooks version 2021 and earlier versions (2018 - 2020).


Mac and PC computer versions of Quickbooks are supported.

Installation, Setup and Training


Chart of Accounts

Accounts Receivable

Accounts Payable

Checkbook balancing

Payroll

Sales Tax (calculation & reports)

Inventory

Financial Reports



Arkansas Sales Tax - configure all cities and counties in QuickBooks so businesses can comply with Arkansas' challenging sales tax regulations.


Work closely with your CPA to insure that QuickBook is setup the way your CPA prefers.



Correct malfunctioning or improperly configured QuickBooks company files




Support available on site, in our office, on-line or by phone.


Update QuickBooks if your slow internet connection prevents updates.


Invoices and Statements: customize including setting up your logo.



Excel importing & exporting data into QuickBooks.





Payroll: verify and correct if improperly configured