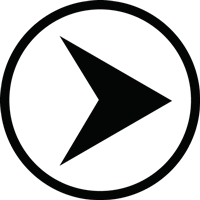 QuickBooks Data Extraction
Betty Ann is experienced in extracting and importing data in and out of QuickBooks or to and from
other software programs. Any transaction or list can be moved from older versions of QuickBooks
to a current version or a current version to an older version. If your company file has become
bloated from years of use, a new streamlined file can be created by extracting all data from a
desired time frame and imported into your new QuickBooks file. All transactions including checks
and payroll can be brought over to your new file.
If starting a new QuickBooks company file, customers and vendors from your contact address list
can be exported from most software programs and converted into a file which can be imported
into QuickBooks. Inventory lists can be converted into a file which can be imported. There is no
need to re-enter data you already have in a digital format.
Moving your QuickBooks Desktop to QuickBooks Online can be complicated but is possible if your
file is healthy. Likewise, if you have tried QuickBooks Online (QBO) and wish to return to your
QuickBooks Desktop, that is possible. Please contact me for a description of how this is done
and what issues you may encounter.
Call us at 870-723-3332 and we will be happy to discuss what we can do for you.
When to extract and import data
Company file is very large and bloated with historical data you no longer need.
You want a streamlined company file with transactions from a particular date.


Someone has upgraded you company file to a version of QuickBook more recent
then the version you want to use.


You want to set up a QuickBooks file based on a Chart of Accounts and/or
vendors or customers in a different QuickBooks file.


You have two QuickBooks files with entries which need to merged.


Special reports are needed based on data in QuickBooks.


Want to do a mass deletion of transactions.


Have reached the limit of customer names allowed and want to merge customer
names and associated transactions into a generic customer.


Want to combine Balance Sheets and Profit & Loss from multiple companies.